In this comparison, we examine the pros and cons of the Infiniti QX50 and compare that luxury SUV to the new Acura RDX luxury crossover.The new
RDX
has been critically acclaimed but how does it stack up against Infiniti's most popular luxury SUV?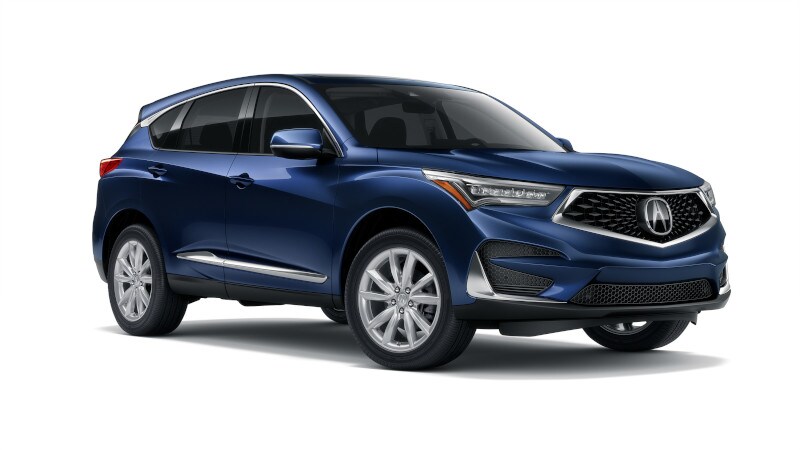 Acura RDX Quick Look
Acura RDX Pros
New sporty and dynamic exterior design

272 HP VTEC Turbo 2.0L Engine

Sporty, exhilarating ride with sharp handling
Upscale, spacious cabin & cargo area
Quick acceleration with turbocharged engine
Acura RDX Cons
Options bundled into packages; no separate add-ons
No choice of power-train, but 272-hp turbo is awesome
Infiniti QX50 Quick Look
Infiniti QX50 Pros
Roomy interior with comfortable seating

268 horsepowr

Lots of cargo space
Quiet cabin at high speeds
Great gas mileage

Infiniti QX50 Cons
VCT Engine has inconsistent power delivery

Poor handling

Top trim package required for many useful options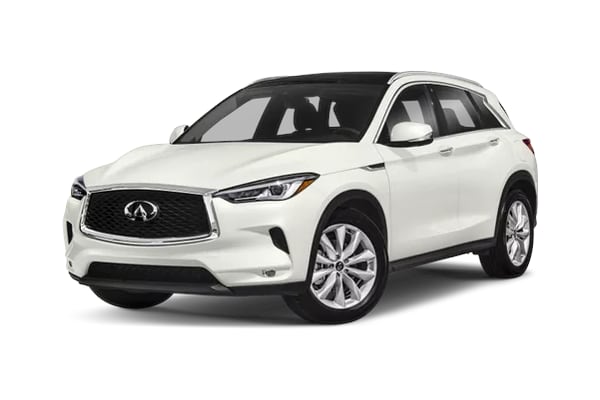 RDX VS QX50 Specifications Chart
Acura RDX

VS

Infiniti QX50


28 MPG Highway Rating
Estimated
MPG*
31 MPG Highway Rating
2.0L 4-Cylinder VTEC TURBO
Engine
2.0 L 4-Cylinder

272-HP
Horsepower
268-HP
6 yr/70,000 mi
Power-train Warranty
6 yr/70,000 mi
5-Star Rated
NHSTA Safety Rating**
Not Rated
187″ L x 75″ W x 66″ H
Vehicle Dimensions
185″ L x 75″ W x 66″ H
10-Speed Automatic
Transmission 
Continuous Variable Transmission

Acura RDX VS Infiniti QX50 Comparison Review


When it comes down to the Acura RDX vs. Infiniti QX50, there's no denying that both of these cars are highly competitive. To be clear, both SUVs come standard with a 5-star crash test rating, brilliant technology, luxury, and strong performance. However, most people have mixed opinions on the question of which SUV is the best. On the one hand, some people maintain that the Acura RDX offers more power and luxury. On the other hand, some people are convinced that the Infiniti Qx50 is more affordable. Others even contend that the Acura RDX offers road handling capabilities. In our opinion, we know that the new Acura RDX comes standard with more advantages. But don't just take our word for it. See for yourself. Please take a look below as we provide a brief overview of the Acura RDX vs. Infiniti QX50. We hope this helps you narrow down your options and find your new SUV.

Acura RDX vs. Infiniti Qx50 Performance Features
First, let's start with everyone's favorite part. Performance! The Acura RDX comes appointed with one of the most powerful standard engines in its class. The 272-horsepowr 2.0-liter VTEC 4-cylinder engine. Paired with a 10-speed automatic transmission, the Acura RDX instantly accelerates off the line. The Acura RDX also comes standard with 280 lb.-ft. of torque. Even more impressive, the new Acura RDX comes standard with four drive modes - Snow, Comfort, Sport, and Sport+. mCompleted with 19-inch wheels, the Acura RDX is a great performer.

In comparison, the Infiniti Qx50 comes standard with a  VC-Turbo 2.0-liter 4-cylinder engine  rated at 268 horsepower, and 280 lb.-ft. of torque. Mated with Infiniti's Continuously Variable Transmission, the Infiniti Qx50 gets up to 29  mpg on the highway. In addition to that, the new Infiniti Qx50 also comes standard with four drive modes-Sport, Eco, and Personal Mode.

In short, then, as we suggested earlier, the Acura MDX offers better performance and road handling than the Infiniti QX50.

Acura RDX vs. Infiniti Qx50 Interior Features

Beyond the windshield, the Acura RDX comes standard with comfortable 12-way power adjustable Sport Seat with Leatherette trim, and power lumbar support. With the push of the button, the new Acura RDX offers heated front seats. As a further convenience, the new Acura RDX comes standard with 12 Speaker, a True Touchpad Interface, and a 10.2-inch HD Dual-Content Center Display. Siri Eyes Free, Apple CarPlay, and Android Auto, all come standard with the new Acura RDX as well.

Inside, the Infiniti Qx50 greet drivers with an eight way power adjustable  front seat with power lumbar support. Unfortunately, the new Infiniti Qx50 doesn't comes standard with power heated seats. Even more surprising, the Infiniti Qx50 only comes standard with six speakers. But for what it's worth, the new Infiniti Qx50 does come standard with dual-display system screens, Apple CarPlay, and Android Auto.
All in all, the new Acura RDX comes standard with more features than the Infiniti Qx50.

Should I Buy A New Acura RDX or Infiniti Qx50
Ultimately, we recommend the new Acura RDX. It's a fun luxury crossover SUV with exhilarating performance and a fantastic safety features. Whether you're driving in the rain, sleet, or snow, you can always count on the new Acura RDX. Not to mention, this vehicle offers a comfortable spacious interior surrounded by intuitive features. We're confident. With just one drive, you'll want to take it home. But don't just take our word for it. See and drive the new Acura RDX at West Palm Beach Acura located at 6780 Okeechobee Blvd, West Palm Beach FL. Call
(877)363-2817
to schedule your test drive. We look forward to showing you the new Acura RDX is so popular.
Make an appointment >>

Request Acura RDX Exclusive Offer
The Infiniti QX50 is back, after a year off and is newly designed featuring a continuously variable transmission (shiftless transmission). The new design has its benefits and drawbacks as the new CVT technology provides a boost to fuel economy, but it also has inconsistent power delivery upon acceleration. The new interior is quiet and roomy with lots of cargo space for this small SUV. This larger design also seems to contribute to poor handling though. The handling and acceleration make for a rather uninspiring ride overall. We'd also like to see more core options in the lower two trim packages. Overall, another update to refine the Infiniti QX50's drive train is definitely needed, while the improved fuel-efficiency and interior is a big plus.


The  Acura RDX has also been re-designed in this model-year. Acura went with a high-performance 10-speed automatic transmission that smoothly shifts gears in collaboration with a powerful new 272-horsepower turbocharged engine. We're glad they did as this 10-speed transmission is fantastic.The RDX inspires as a sporty SUV with sharp handling and great acceleration. The specially-designed transmission can actually shift 4 speeds at a time to quickly bring you more torque and power for easy merging and passing. Several driver modes allow for more relaxed or sportier driving options, while advanced safety features, like automatic collision avoidance systems, come standard on every RDX. You can also take the RDX to the next level with Acura's super-handling all-wheel drive system, which shifts power to each axle or wheel as you hug tight turns. The RDX is an exhilarating, fun luxury crossover that is a must-see when shopping in the competitive luxury crossover SUV segment.
Ready To At Least Try the Completely Re-Designed RDX?
We love the roomy interior of the Infiniti QX50, but the RDX is a more powerful, more spacious, and more fun crossover SUV, starting at just $950 more than the QX50. The drawbacks of the QX50's new drivetrain just can't be ignored as the ride is not the smooth, fun ride we expected. You can also lease a new Acura RDX for an incredible price. Call us at
(877)363-2817
or send us a message in the form below for current lease details! Thank you for your consideration and have a great day!
* Based on 2019 EPA mileage ratings. Use for comparison purposes only. Your actual mileage will vary, depending on how you drive and maintain your vehicle, driving conditions, battery pack age/condition (hybrid models only) and other factors.
** Government 5-Star Vehicle Scores are part of the National Highway Traffic Safety Administration's (NHTSA's) New Car Assessment Program. For additional information on the 5-Star Safety Ratings program, please visit www.safercar.gov.