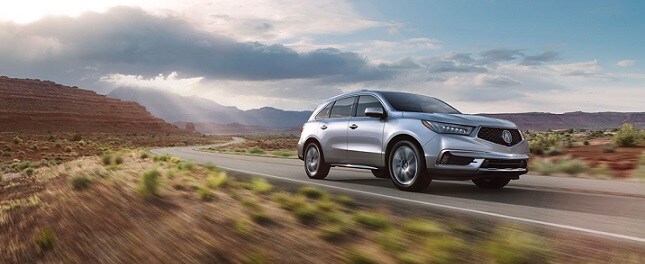 Palm Beach Acura MDX Packages
Limitless Options Mean Limitless Possibilities
Why settle for less, when you can have more? Give yourself the best of everything with a new Palm Beach Acura MDX Package Upgrade. Power up your  luxury SUV , and get ready for the drive of your life. This vehicle offers 5 different Acura Packages, including the: Standard Package, Technology, Entertainment Package, Advanced Package, and the Sport Hybrid Package.
 Each of these packages have been uniquely designed to deliver the ultimate SUV experience. With advanced cutting edge technology, state of the art performance features, and irresistible comfort, you are going to love what the Acura MDX Package Upgrades have in store for you.
If you're ready to  start customizing your SUV, take a look  below, and see which  package is the  best for you.  Once your done,  visit Napleton Palm Beach Acura Dealership, and take your dream SUV for a free test drive.
Let's get stated
Learn More About MDX!Risk Free!Speak with a specialist!